Chiropractor in Covington
About Covington Chiropractic
Our practice has been delivering quality chiropractic care to the South King County community in Covington since 1986. Our goal is to bring health to everyone who enters our office. We do that with compassion and at a fair cost to the patient. "The most satisfying times are when I have patients (much like my first experience) that have been through the entire drug-based health care system for years with no real answers or help. To see them respond to care as I did is still remarkable every day," exclaims Dr. Vitalis.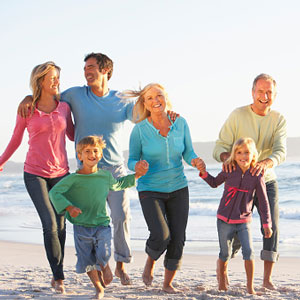 Young or old, everyone has the potential for great health.
At Covington Chiropractic we offer a warm family-friendly environment and state-of-the-art Chiropractic care and Massage Therapy. Dr. Vitalis has been in practice since 1986 and treats all types of conditions, including back and neck pain, auto and work injuries, whiplash, sciatica, general aches and pains, headaches, migraines and more!
Our staff is very professional, friendly and caring and will always greet you with a smile, both on the phone and in person! At Covington Chiropractic we take the time to get to know our patients, and enjoy building long lasting relationships that span generations.
Whatever your health goals, we are here for you!
We want patients to leave our office with a smile, feeling better after every adjustment. We respect your time, so we strive to run our office as efficiently as possible so appointments run on time, and you are not kept waiting.
Explore our website,
read our reviews
and get to know us – then
contact us
to make an appointment. We look forward to meeting you and your family!
---
Chiropractor Covington, Maple Valley, Kent, Auburn WA | Covington Chiropractic